Join my weekly Facebook Live Stream, Relax Well, on Wednesdays, 8pm (CST) via facebook.com/drdeitrickg.
Here's a recipe for vegetarian pulled pork as shared by one of my special guests, Dr. Monique May, the Physician in the Kitchen. You may learn more at www.physicianinthekitchen.com. Watch our replay on my YouTube Channel, youtube.com/drdeitrickg.com, here.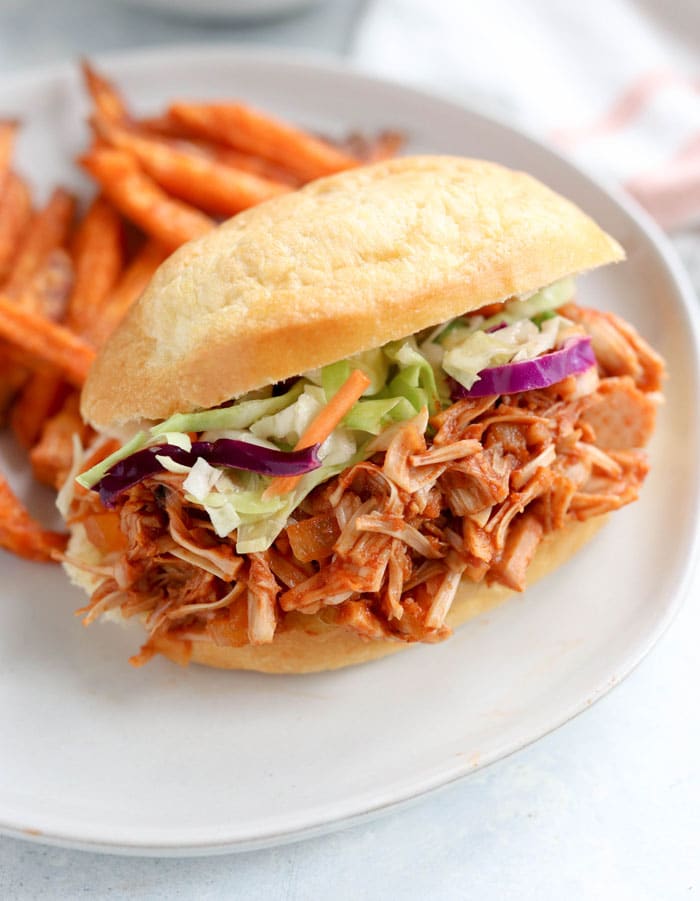 Jackfruit Pulled Pork
INGREDIENTS

• 2 (14 oz. cans) green jackfruit , drained
• 1 tablespoon olive oil
• 1/2 yellow onion , chopped
• 1/2 teaspoon chili powder
• 1/2 teaspoon paprika
• 1/4 cup tomato paste (no salt added)
• 1/4 cup apple cider vinegar
• 1/4 cup maple syrup
• 1 teaspoon spicy brown mustard
• 1/4 teaspoon salt
OPTIONAL ADD-INS
• pinch of cayenne pepper (for a spicy BBQ sauce)
• pinch of smoked paprika (for a smoky BBQ sauce)
• 1 teaspoon blackstrap molasses (for a richer BBQ sauce)
• 1 to 2 garlic cloves , minced (saute with onion, if desired)
INSTRUCTIONS
1. Drain the 2 cans of jackfruit into a large mesh strainer and rinse them under running water. While the jackfruit is still in the strainer, use your fingers to "shred" the jackfruit into strands that resemble shredded meat. Rinse it again to remove any remaining brine, then set aside.
2. Heat the olive oil in a large skillet over medium-high heat, then sauté the onion until it starts to soften, about 5 minutes. Add in the chili powder and paprika, and saute again for 30 seconds.
3. Add in the tomato paste, vinegar, maple syrup, mustard, and salt and stir well to combine. You may want to add up to 1/4 cup of water at this point, to help the sauce come together and not stick to the pan.
4. Add in the jackfruit, and stir well to get every piece coated with the sauce. Stir until heated through, and taste a piece to see if you need to adjust the seasoning. At this point, you can add more salt, extra optional spices for more heat or smoky flavor, or an extra splash of maple syrup if you prefer sweeter barbecue sauce.
5. Serve the jackfruit pulled pork on a bun with your favorite coleslaw, or over a salad if you prefer. Leftovers can be stored in an airtight container in the fridge for up to 1 week.